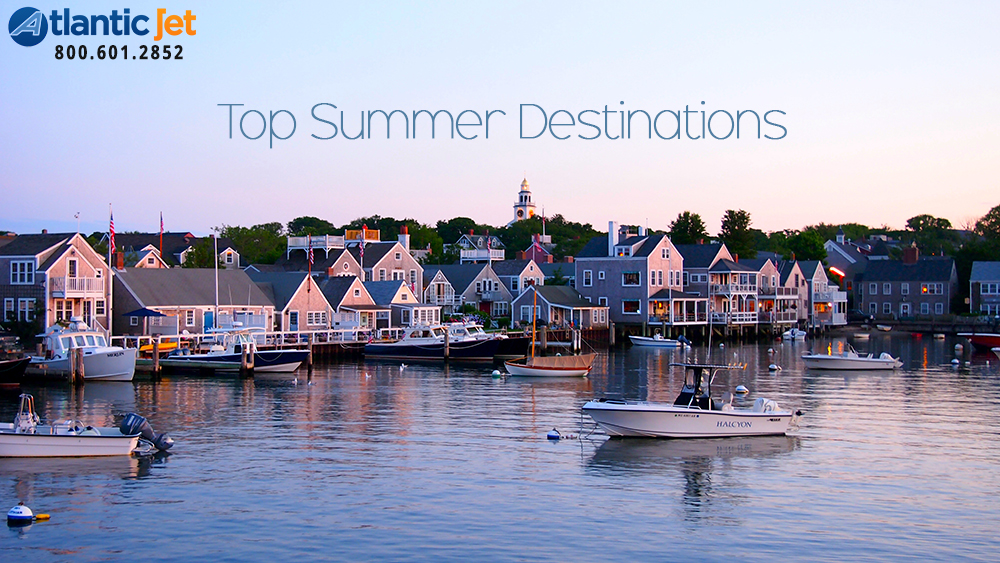 Top Summer Destinations
After being cooped up all winter, it's time to put away your wool sweaters and start planning that long awaited summer getaway. Where should I go? Well, that's an easy question to answer because you don't have to look far to find spectacular places to relax, have fun, and dine at 5 star restaurants. Look no further because we have compiled a list of places you will love:

1. Bar Harbor, ME has so much to offer from lodging on the water, Acadia National Park, beaches, incredible restaurants, and a quaint downtown.

2. Martha's Vineyard, MA is a popular summer getaway spot located south of Cape Cod. From beaches, wine tours and tastings, golfing and so much more; there's always something to do on this beautiful island.
3. Nantucket, MA provides countless things to do. Explore windswept beaches, lighthouses, and museums.

4. Lake Winnipesaukee, NH offers a plethora of activities from swimming, hiking, fishing, fabulous foods, parades, and much more.

5. Lake George, NY is a gorgeous lake in a desirable location with its beautiful mountains and stunning lake views. With events, recreation, dining, lovely towns and shopping, Lake George has fun for everyone.

6. Saranac Lake, NY offers countless outdoor activities ranging from boating, hiking, canoeing, exploring the historic downtown and much more. Away from the chaos of cities and crowds, this hidden gem is the perfect getaway spot.

7. Montreal, Canada has a plethora of museums, historic sites, shopping districts, and nightlife. Allowing for a city feel and lots to explore, Montreal is a great destination for everyone.

8. Bermuda's natural beauty will take your breath away. From the pink sand beaches, beautiful downtown with numerous shops, and amazing restaurants, you won't find yourself short of things to do.

Call 800.601.2852 to speak with a representative for a charter request, or to find out more about our New England based fleet.

June 3, 2015
Elizabeth Bucknam
0 comments